What Are the Lifetime Odds of Dying in a Car Crash?
Fear is a healthy emotion. It can help us respond to dangers and threats more swiftly or avoid a potentially risky situation. This emotion can also lead to us worrying about unnecessary things, particularly when assessing our degree of danger.
When we misjudge our vulnerability in one aspect, it can trigger anxiety and make it difficult to continue on with our regular lives. It also causes us to undervalue genuine hazards that might cause us harm or even death.
It's tough to estimate the most serious threats we might encounter appropriately. Plane disasters, lightning strikes, and dog attacks are all typical anxieties. But what of the dangers lurking within a medication bottle or the daily commute to work? The first step towards defeating the anxiety is understanding how unlikely these dangerous situations are.
According to the National Center for Health Statistics Mortality Data below are different causes of fatality and their associated chances compared to car accidents:
1 out of every 6 people has heart disease
Cancer affects 1 out of every 7 people
Overdose on opioids is 1 in 96
Car accident fatalities are every 1 in 103
1 in 50,341 are exposed to hot surfaces and chemicals
A dog attacks 1 out of every 69,016 people
What Is The Chance Of Getting Into A Car Accident?
Automobile insurance providers estimate that the typical motorist will file claims for a vehicle accident about once in 17.9 years. So, it depends on the driver's age and other factors to determine your lifetime chances of being in a vehicle accident, suffering injuries or dying from the incident. This indicates that if you begin driving at the age of 16, you will be in approximately three accidents over your lifetime.
Teenagers have the highest risk of being involved in an auto crash. Youth have a greater probability of car crashes due to a mixture of inexperience, excessive speeding, failure to use their seat belts, and consumption of alcohol/drunk driving. Car crashes are prevalent among young male teenagers aged 16 to 19. This will be discussed in more depth below.
What Are The Chances Of Getting Injured In A Car Crash?
As alarming as the mortality rate is, the probability of being injured in a vehicle accident is over 100 times greater. Around 39,000 individuals died in a motor vehicle crash in 2019. More than 4.5 million individuals were injured in vehicle wrecks in the same year.
This data exclusively reflects injuries that needed medical attention. Bruises and cuts, spinal injuries, and head trauma are among them. Annually, such injuries cost the economy $7.5 billion in reduced or absent work productivity. They additionally incurred $463 billion in medical bills to those harmed.
You could be eligible to receive compensation for your losses. A wrongful death lawsuit could be filed if a loved one died in a car accident. It's recommended to obtain skilled legal representation that values your attorney-client relationship if you've been wounded in a vehicle collision. This also applies to deaths caused by another's poor driving or negligence.
Contact Curcio Law Offices at 312-321-1111 for a free consultation.
Other Common Car Accident Injuries Include:
Not every vehicle accident results in death. Injuries, however, can and do happen. The following are a few of the most prevalent auto accident injuries.
Broken ribs: Any minor to moderate trauma can cause the ribs to fracture or break because the rib cage is delicate.
Soft-tissue injuries: These include the muscles, ligaments, or tendons and are arguably the most prevalent form of injury in car accidents. Whiplash would be a soft-tissue injury that affects the neck and upper back.
Injury to your arms or legs: In the car, both legs and arms are often confined, with little room for mobility. They may collide with the dashboard or front seat during a crash, causing bruising, scratches, sprains, and breaks.
Chest trauma: Chest trauma is yet another significant source of fatalities in car accidents. A seat belt, dashboard, or airbag could produce blunt-force injuries to the chest area.
Post-traumatic stress disorder: A car accident can impair someone's physical health and mental health.
Given that there are millions of motorists on American highways, the chances of getting involved in a vehicle accident are significant.
Curcio Law Offices' car accident lawyer team is devoted to helping personal injury victims recover from vehicle crashes, defective goods, catastrophic disasters, and other traumatic events. Curcio Law Offices can help you if you've been hurt in a car accident or are pursuing a wrongful death claim.
What Are The Odds Of Dying In A Car Crash In Your Lifetime?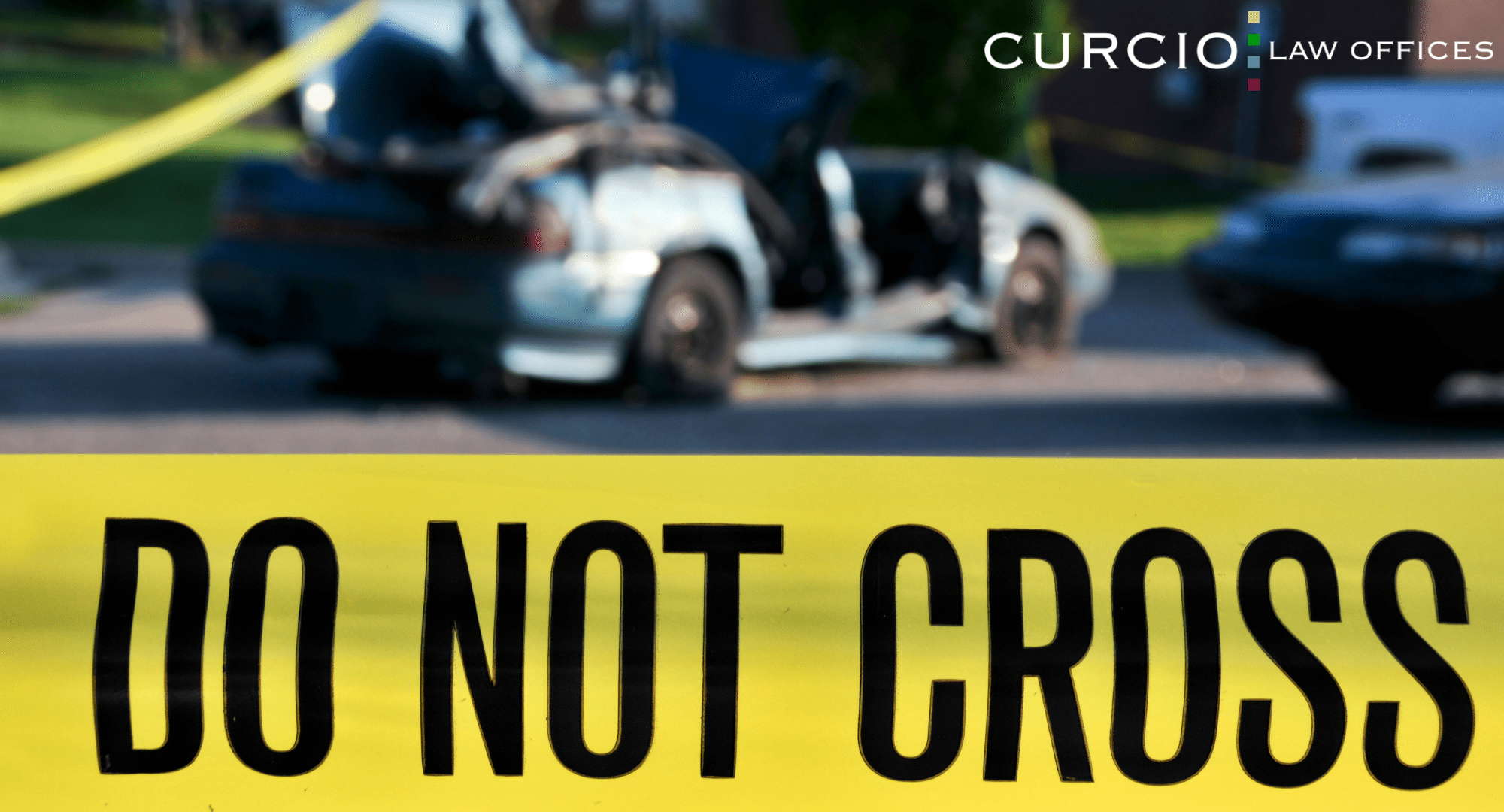 As of 2020, an American's lifelong odds of dying in a car crash are 1 in 103, per the National Safety Council (NSC). These chances are gathered from various records from the National Center for Health Statistics, the Vital Statistics Cooperative Program, and the United States Census Bureau on fatality, census, and expectancy.
This indicates that you should have a 0.9 percent probability of death in an automobile accident over your lifetime. Heart disease and cancer, for contrast, have life mortality rates of 16.7% and 14.9%, respectively.
Motor vehicle crashes are also less probable to kill someone than a slip and fall accident, an opioid overdose, or a persistent lower respiratory ailment. Despite this, road incidents are still one of the top eight leading contributors to fatalities in the United States.
In A Given Year, What Are The Chances Of Dying In A Car Accident?
Your chances of dying in an auto accident fluctuate every year due to a variety of elements, as well as the local accident statistics. According to the Fatality Analysis Reporting System (FARS), 36,096 people died in vehicle accidents in the United States in 2019, from a 328,240,000 overall population. This indicates that the typical citizen in America had a 1 in 9,094 risk of dying in an automobile accident during that year, or a 0.011 percent chance of dying.
Statistics For A Fatal Car Accident Increases
The National Safety Council states that around 13.5 million car incidents occur in the United States annually. Approximately 3.1 will result in serious harm that necessitates medical attention. In addition, about 36,000 collisions are fatal accidents resulting in at least one death.
Remember that those exact figures only represent the average odds of dying in a car accident. Several things increase a person's vulnerability. The following are among the most significant and most critical factors.
Driver's Gender & Age
The driver's age is among the most reliable risk indicators for car crash deaths in an automobile collision. Inexperienced and younger drivers are at the most significant risk of being killed in car crashes. As a motorist ages becomes more mature and experienced, the danger decreases. This is true until they reach age 75. At this age, chances begin to increase again.
The gender of the motorist is also a statistically meaningful predictor of fatality in an automobile collision. A male driver is three times more likely than a female driver to perish in an automobile collision.
Driving Habits & Driver Behavior
According to the NHTSA, 94 percent of automobile incidents are caused by driver error.
Recognition mistakes cause around 41% of driving accidents. Lack of attention, distracted driving, and poor lookout are examples of these faults.
Judgment mistakes cause around 33% of crashes related to driver conduct. Those are due to speeding, miscalculating the speed or location of nearby automobiles, and illegal movements are examples of judgment mistakes.
Among the most obvious signs of danger is speeding. When you accelerate and your speed increases by 1%, your odds of dying in a car crash climb 4%.
Roughly 11% of all car crashes triggered by motorists are due to performance issues. Steering and braking problems are examples of such performance errors.
Driving when drunk dramatically raises the odds of dying in a car crash. Alcohol or drugs were found in the bodies of almost 30% of people slain in single-vehicle collisions. Approximately 13% of motorists killed in multiple-car accidents were under the influence.
However, being sober near inebriated motorists puts you in greater jeopardy. Saturday into Sunday is the most frequent time for a deadly vehicle collision. Friday into Saturday is the 2nd most likely period for road deaths. The surge in fatal accidents over the weekend is due to intoxicated and influenced driving.
Poor driving behavior also impacts negligent driving and the likelihood of a car crash. This can entail: road rage stressed driving and decisions, dazed and inattentiveness, daydreaming, drowsy driving, texting or other cell phone activity while driving, eating and driving, reaching for something, having headphones in, not wearing a seat belt, choosing to drive in poor weather, and more.
Time Spent Driving
Your chances of dying in a car accident climb with the amount of time you spend driving and frequency of driving. This includes the distances you travel, the regularity with which you travel, and the length of time you spend driving.
Commuters and delivery drivers that travel extensively see an increased chance of being killed in a vehicle accident. This also includes rideshare drivers, road trippers, and other individuals.
Crash Type
Certain collisions have a greater fatality rate than others. Around 38% of transportation deaths are caused by single-car incidents, pedestrian collisions, and bicycle crashes.
On the other hand, multi-car collisions represent more than half of all deadly collisions. Accidents involving multiple cars are generally more intense than accidents involving static objects or persons.
Still, one of the greatest casualties occurs in multi-car wrecks from certain angles, which are responsible for roughly 44% of all vehicular deaths. Such collisions frequently occur whenever a car makes a left turn over incoming lanes and comes into contact with another vehicle. The side door is usually the region where those inside have less protection during collisions. The airbags will not be able to protect the passengers from the crash in such a position. A seatbelt could also enhance the threat of harm by restraining people to their seats at the moment of impact.
With slightly below 8% in fatalities, sideswipes are the safest, least dangerous type of crash. The remainder of the deaths is due to rear-end and front-end incidents.
Taking Steps to Reduce Your Chances of Dying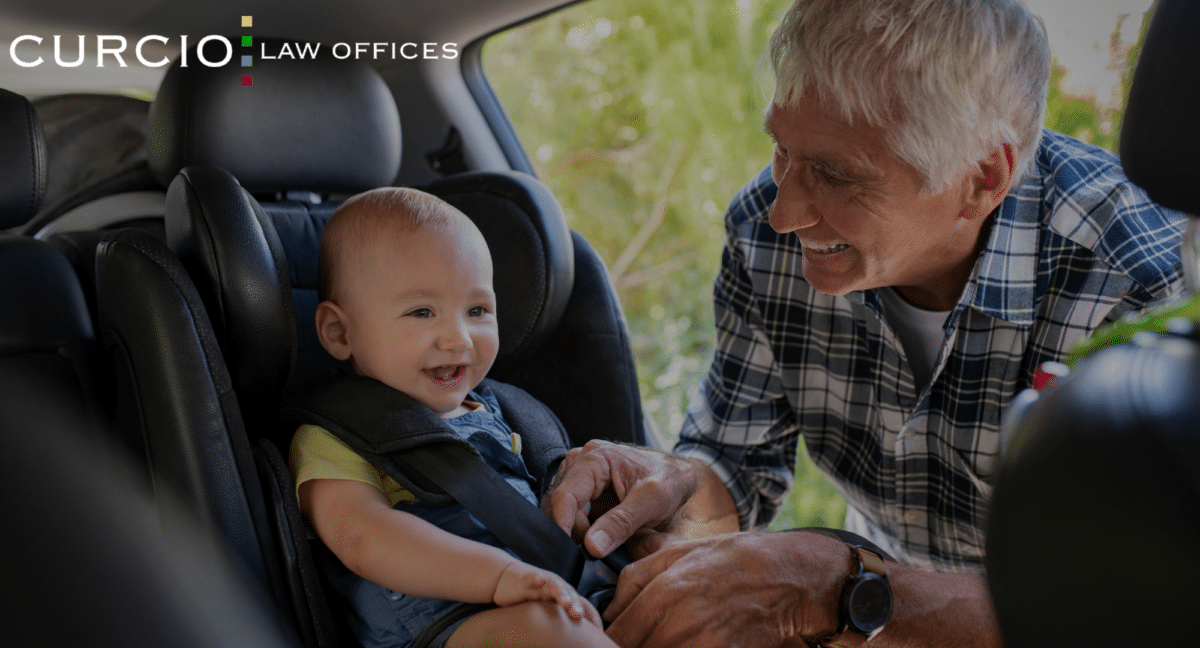 Auto manufacturers and representatives of a safe community use the fatality data from automobile accidents to proactively safeguard people from serious injury or death. The data speak volumes to many distinct variables. Please review and understand the data and statistics provided above, deliberate over why they are important, ask yourself if you exhibit any of those behaviors or are at risk of increased peril, and implement actions to combat those bad behaviors and take precautions.
Studying the habits that might cause or enhance the likelihood of a car accident can help prevent these problems from happening to you and let you arrive safely and securely at your intended destination. Give yourself plenty of time to get to your location so you can follow all safety driving laws and stay at safe speeds. Take advantage of other drivers' mistakes and learn from them. Employ defensive driving skills and make sure you have a backup plan if something goes wrong. Just that little bit of patience and planning can go a long way. It might make all the difference between an accident, an injury, and the death of you, family members, someone else, or their child.
Contact Curcio Law Offices For Help Today After a Car Crash
Contact our Curcio Law Offices at 312-321-1111 for a free consultation if you have been in a car crash or wish to pursue a wrongful death claim. Car accident fatalities require an experienced attorney who will have your best interest at heart while pursuing justice, compensation for all losses and damages, lost wages, and medical expenses when a loved one dies from a car crash. Before it gets to that point, take action in pursuing knowledge over the chances of dying in a car crash and your specific odds of dying with your life expectancy. Knowing these odds, the warning signs of other drivers, and multiple other risk factors can mean a world of difference.